LAPAROSCOPIC OVUM PICK-UP (LOPU): FROM ANIMAL PRODUCTION TO CONSERVATION
04.09.2018
ABSTRACT
Laparoscopic Ovum Pick-Up (LOPU) is the most reliable and efficient technique for collecting high quality oocytes from live animals in certain species or age groups, allowing its use for In Vitro Embryo Production (IVEP) and Somatic Cell Nuclear Transfer (SCNT). In order to maximize the number and quality of oocytes collected by donor, it is necessary to synchronize estrus and stimulate follicular growth using hormonal protocols that vary according to species. There are 2 big categories of applications for the LOPU-IVEP technology in production animals, those in which it acts as an alternative to MOET (competitive applications) and those in which it doesn't compete with MOET as it cannot be done in those categories (non competitive applications). In wild animals, LOPU can play an important role in conservation programs for endangered species when associated with effective IVEP and has been done in several species. It has commercial application in sheep, goats, cattle and buffaloes calves. Repeating LOPU procedures in the same female does not cause sequels with impact on the female's reproductive life, even when performed on prepubertal or wild animals.
Read the complete publication here: LAPAROSCOPIC OVUM PICK-UP (LOPU): FROM ANIMAL PRODUCTION TO CONSERVATION.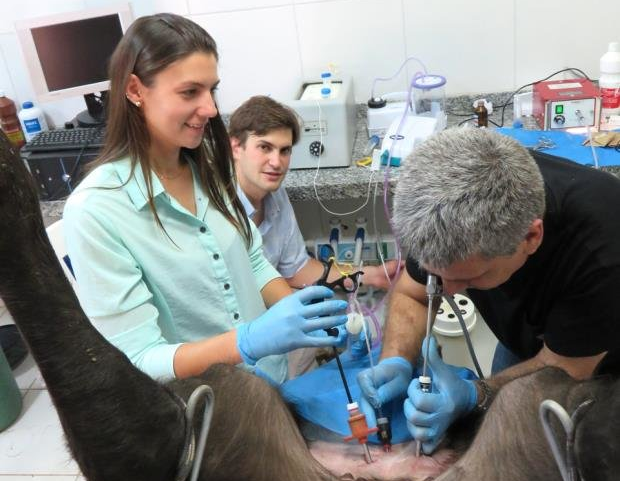 LOPU-Búfala First LOPU performed on buffalo heifer in Brazil (Dec, 2014), conducted by Dr. Baldassarre.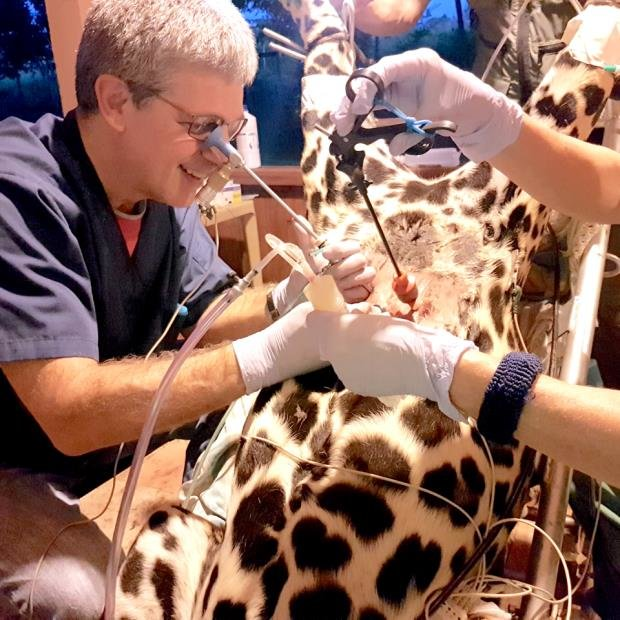 LOPU-Jaguar Dr. Baldassarre conducting LOPU in jaguars (Panthera onca)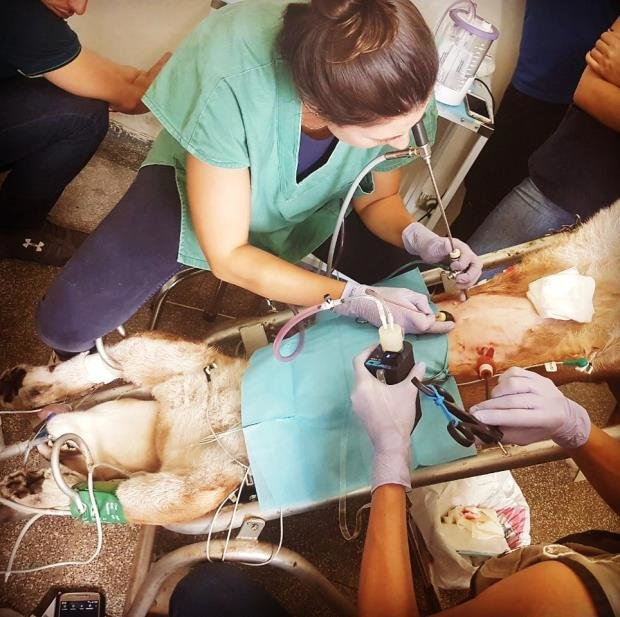 LOPU-Puma Dr. Requena conducting LOPU in Puma Concolor that resulted in 106 oocytes in single collection