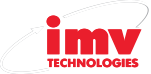 Bovine
IMV Technologies embodies half a century of innovation in assisted reproduction. Each year, more than 100 million cows are bred using IMV products across more than 150 countries. Today, we are more determined than ever to deliver cutting-edge products, services and technical innovations to help industry professionals improve their performance and facilitate regulatory compliance.
We provide people in the bovine industry with three different ranges of products:
Insemination with frozen semen
Insemination with fresh semen
Embryo transfer
Discover our full range of products for semen production centers, AI technicians, veterinarians and for cattle farmers.
Products
Training & Expertise
Testimonials
Discover what our customers in the bovine field have to say about our products. 
Read more testimonials
Testimonials
Discover what our customers in the bovine field have to say about our products. 
Read more testimonials